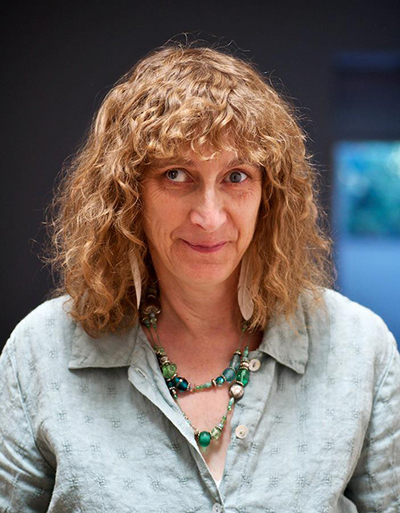 Mary-Marcia Casoly is the author of Run to Tenderness (Pantograph & Goldfish Press, 2002), Lost Pages of Bird Lore (Small Change Series, WordTemple Press) and was one of four poets featured in Ahadada Reader 3. She is also the editor of Fresh Hot Bread, a magazine of Waverly Writers, a poetry forum based in the San Francisco Bay Area. Casoly was born in San Francisco, where she attended St. Paul's High School and San Francisco State University. Her poetry has appeared in numerous print publications as well as online, including Sand Hill Review, Big Bridge and Tower Journal. Her visual poetry has begun to appear in various magazines and anthologies. She is a member of Bay Area Sea Kayakers. Al Young: "Her gorgeous utterances—emotionally charged with unblinking blinks and unpredictable beats between beats—milk the very vowels of silence and wonder. Mary-Marcia Casoly is an American original."
 ——-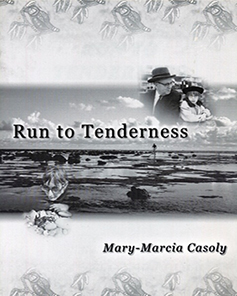 I could quote the whole book, including the fabulous "Australia Dreaming," but can only point, in this brief review, at one amazing poem after another.
—Jesse Glass on Casoly's Run to Tenderness.
What might not count to most, Mary-Marcia Casoly counts. Her gorgeous utterances—emotionally charged with unblinking blinks and unpredictable beats between beats—milk the very vowels of silence and wonder. Mary-Marcia Casoly is an American original.
—Al Young
Jack Foley writes:
Often the poems veer between language which is fairly straightforward and narrative and language which is anything but that, so that we're constantly kept in a state of alertness, never quite knowing what will show up next. The final "effect" of this complex, often stunning poetry is of language attempt to understand a mystery which is made more mysterious by the attempt to understand it. "Knowing" is an issue of her work, but the work may be best described by a passage about the poet's father. Why should an artist bother, why take the risk? "Deep water calls to my father," Casoly writes,
evokes invisible currents,
tankers and tugboats, the pencil-line gulls
he sketched in his margins.
Nobody knows why….
 ———
Contact Mary-Marcia